Child birth is not an easy thing to start off with, nor is taking care of a young child. Some would argue that Bangkok is not exactly the place to do it, which is not true at all. Believe it or not, there are young couples out there that more or less choose to travel ...
Read more →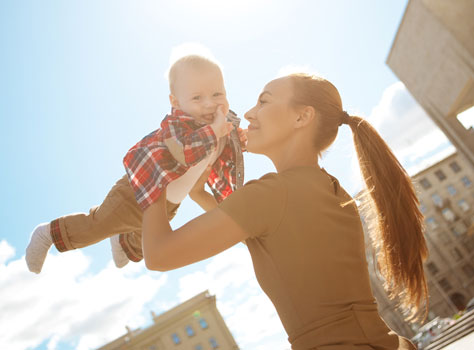 Child birth is not an easy thing to start off with, nor is taking care of a young child. Some would argue that Bangkok is not exactly the place to do it, which is not true at all.
Believe it or not, there are young couples out there that more or less choose to travel during the late stages of the pregnancy or travel with an infant. Regardless of the choice, there are some things that you should know before venturing to Bangkok.
Have a photocopy of your ID and documents on hand.
Something to remember when coming to Thailand is the fact that they are very insistent on the matters of security and identification, so you will often be asked to present your papers to be inspected.
At the same time, one of the last things that you want happening is to have your documents stolen by a pickpocket  and be left paperless in Bangkok. So the first thing that you should do is photocopy your documents, leave the originals in the hotel room / apartment / house and only carry around the copies. That way if they get stolen or lost, there will not be a cause for concern or panic.
The last thing that you want happening when and if you go into labor is to be taken to a random hospital in which you have next to no comfort in.
Take a few hours and research on the hospitals before going to Bangkok, create a small list of hospitals that you would choose to have your baby in, if the opportunity arises, and when you get to Bangkok, tour them in order to narrow it down to one.
This can make things very easy in the event of an unplanned birth. Also, having the hospital know to expect you is also a good thing to have at your disposal, just in case.
Focus on the skytrain to get around town
As we all know, Bangkok is not exactly the most peaceful and organized city. There is a lot of noise, dust and traffic all over the place.
The general chaos in traffic is something that will bring a lot of stress and a lot of discomfort to both expecting and young mothers and their kids. That being said, the best choice you have for getting around, apart from renting a car is the skytrain.
It's cheap, it cover the vast majority of the city and it has a very timely schedule so it is easy to plan around it.
Buy only organic food from the markets
There is a lot of culinary variation in Bangkok and while it can please the taste buds and the curiosity of many travelers and tourists, it is not exactly recommended for small children, infants or expecting mothers.
Remember that even though you might be traveling to an exotic foreign place, you should still be careful and mindful of both you and your baby's health.
So make sure that you eat only organic food and fresh produce from the local markets.
Being a young or expecting mother in Bangkok can be a rather hard and stressful thing.
There are a lot of thing that you might not know or are simply unable to wrap your head around, so you might find yourself in need of a lot of help.
This is why the Bangkok Mothers and Babies International (BMBI) will offer you the support that you need and the info that you desire, as well as lend you a helping hand whenever you need it the most.
As discussed earlier, traffic in Bangkok is not exactly something to be taken lightly, and the risk of an accident is always something to consider regardless of where you find yourself.
That being said, taxis and Tuk-Tuks do not have car seats or seat belts for you and your baby, so the safest way of getting around Bangkok on your own terms and leisure, or if you want to make specific trips that are not covered by public transport, is to rent a car.
There are various models, various choices and various extra features that you can opt for at reasonable prices.
Let's say it happens and you go into labor while in Bangkok. An emergency flight home is out of the question so you will have to give birth in Bangkok.
Easier said than done because there are a lot of things that you will have to do in order to make sure that you will be able to go back home with your baby without any other problems or complications.
Make sure that you read up and research the implications of giving birth in Bangkok as well as what you will have to do in order to get your baby's passport in order for transportation.
Don't worry too much though because your embassy in Thailand will be able to provide you with a lot of help as well.
Bangkok has a wide variety of parks and rest areas where you and your baby can relax and get away from the stress and general noise of the city.
Make sure to stop often at these parks, enjoy the greenery and relax in order to get some Bangkok off of your shoulders.
Although Bangkok's tap water itself is purified and tested at the plant before being sent out to the general population, it is actually the pipe network and taps themselves, which are not exactly in the most hygienic states.
Even though there have not been any cases where people fell sick specifically because of tap water, there have been a lot cases of food poisoning which are closely linked to the tap water.
This is why you should play it safe and always drink bottled water.
Make sure you have spare money on hand
This is something you should be mindful to do every single time you travel abroad.
Giving birth, medical services, healthcare, hospital accommodations, these are not exactly cheap in Bangkok. On the contrary, they tend to lean more towards the expensive side.
That being said, make sure you have a spare sum of money in your bank account which is both big enough to cover these expenses.